See on Scoop.it – Body Wisdom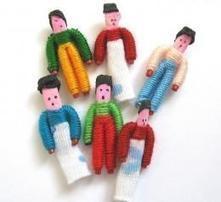 Worrying just makes you miserable.
Deborah Lange's insight:
Most of us living in the world today do not have to worry about fear of our safety due to animal predators. We seem to have moved our worry from animal predators to the predators we manifest in our minds. Discerning the difference between what is a real threat and what is a manifested threat can be significant in alleviating unnecessary worrying from our lives. Next time you are worried about something ask yourself, is this a real danger to my well being? physical, emotional? financial? or am I manifesting a concern that I have no control of. The next step is to take a loving action for yourself and move towards safety. This is what animals such as a horse do, they become aware of a perceived threat. they check whether it is significant or not. They move away if it is a threat. they relax and go back to grazing if it is not a threat.So take loving action today. And stop worrying if there is no real threat to your safety. Create your own safe environment on the inside and the outside.
See on www.psychologytoday.com